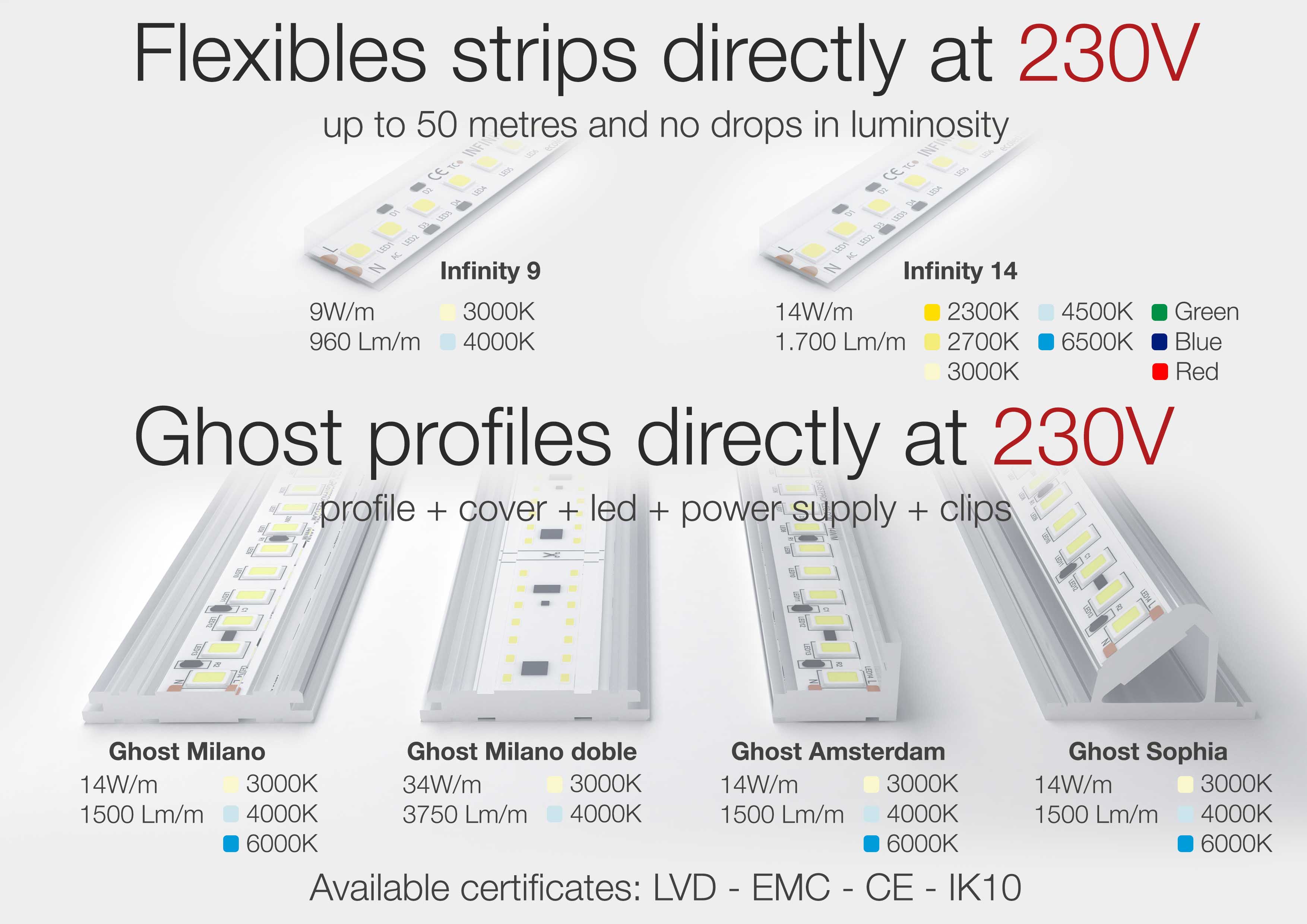 Do you happen to know anything about the most complete range of led strips (direct at 230V) on the market?
Our Infinity IP67 flexible strip is available in both 9W and 14W and in 5 shades of white and in 3 different colours.
These are the best 230V strips on the market, offering the best guarantees and most complete certification. They are also the only ones with 140 leds per metre which guarantees uniform lighting.
We also offer our range of Ghost profiles (direct at 230V). These profiles are a 5 in 1 solution, offering the profile, led strip, cover, clip and power supply all in one. This means we can save on cost and also on installation, effort and time.
You can see more information at the following link: https://www.luznegra.net/en/ecoled/flexible-led-strips-230v