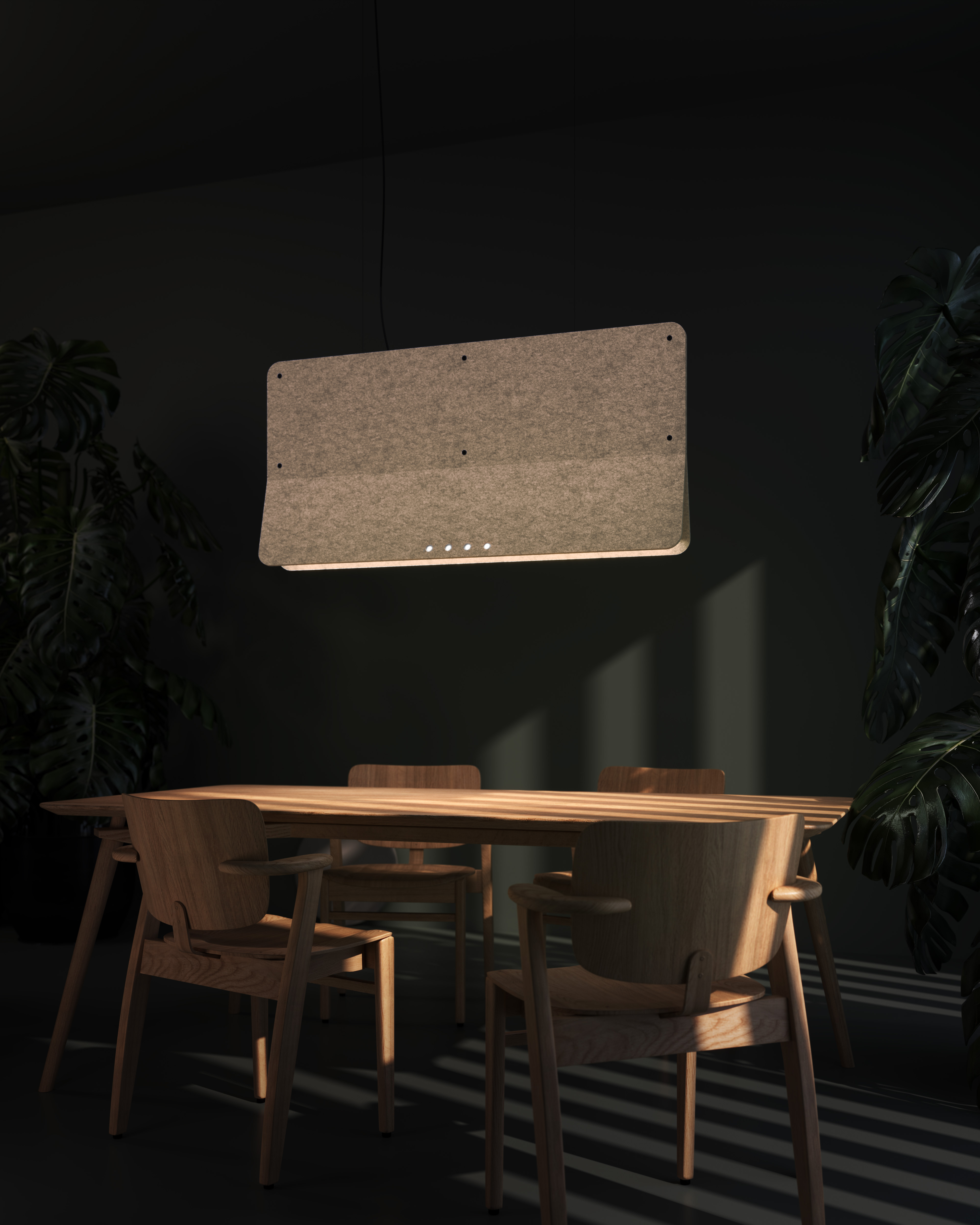 Kuntur is a sound-absorbing lamp made from aluminum and PET yarn produced from the recycling of 75 2L plastic bottles.
Designed by Singular Lighting and manufactured by Luz Negra in Spain, it is part of the Neolight collection, a new Luz Negra brand that is committed to creating sustainable, efficient and environmentally friendly lamps. Kuntur is an efficient lamp that delivers up to 130Lm/w, with a maximum flow of 7000Lm. Available in 2700ºK and 4000ºK, it can be dimmed by Dali/Push without any flicker in its full dimming range, which creates visual comfort.
PET yarn is visually appealing and provides excellent acoustics with an NRC (Noise Reduction Coefficient) absorption of 0.24. It has been tested according to AS1530.3 Standard, with a flame spread rate of 0 and a smoke development rate of 1. Kuntur will be presented on 17th May during The Design Room event, which will be held at the Maricel Hotel in Mallorca.