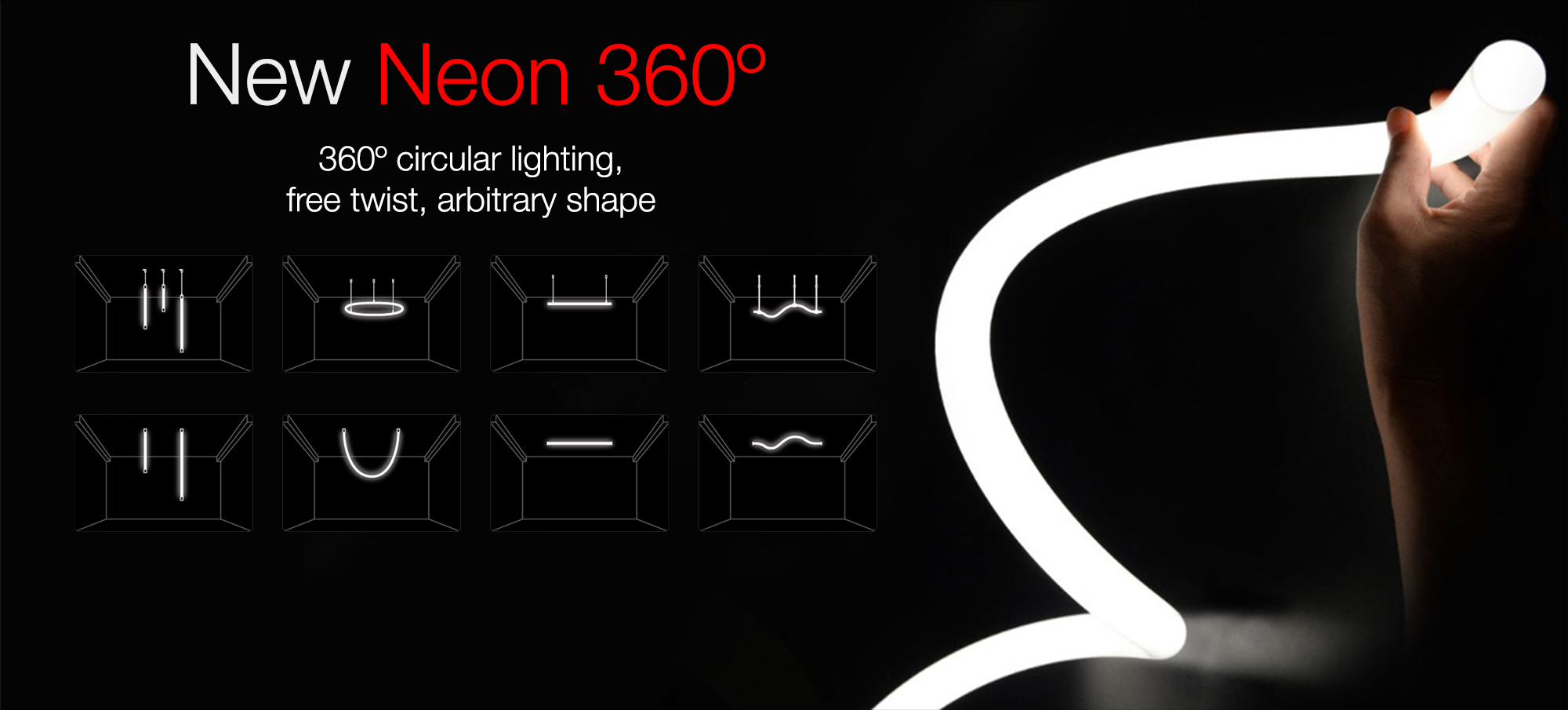 Check out our new neon 360º!
This silicone profile gives out uniform decorative lighting in 360º and can be cut every centimetre. There are many accessories available, such as hanging kits for placing in vertical or horizontal, clips, transparent rigid tubes, telescopic suspension arms, etc. This is an extremely versatile product and the perfect companion for the most creative lighting designers.
It is available in 5m rolls, and in 3000K and 4000K.
On request it can be manufactured in RGB, CCT and digital.