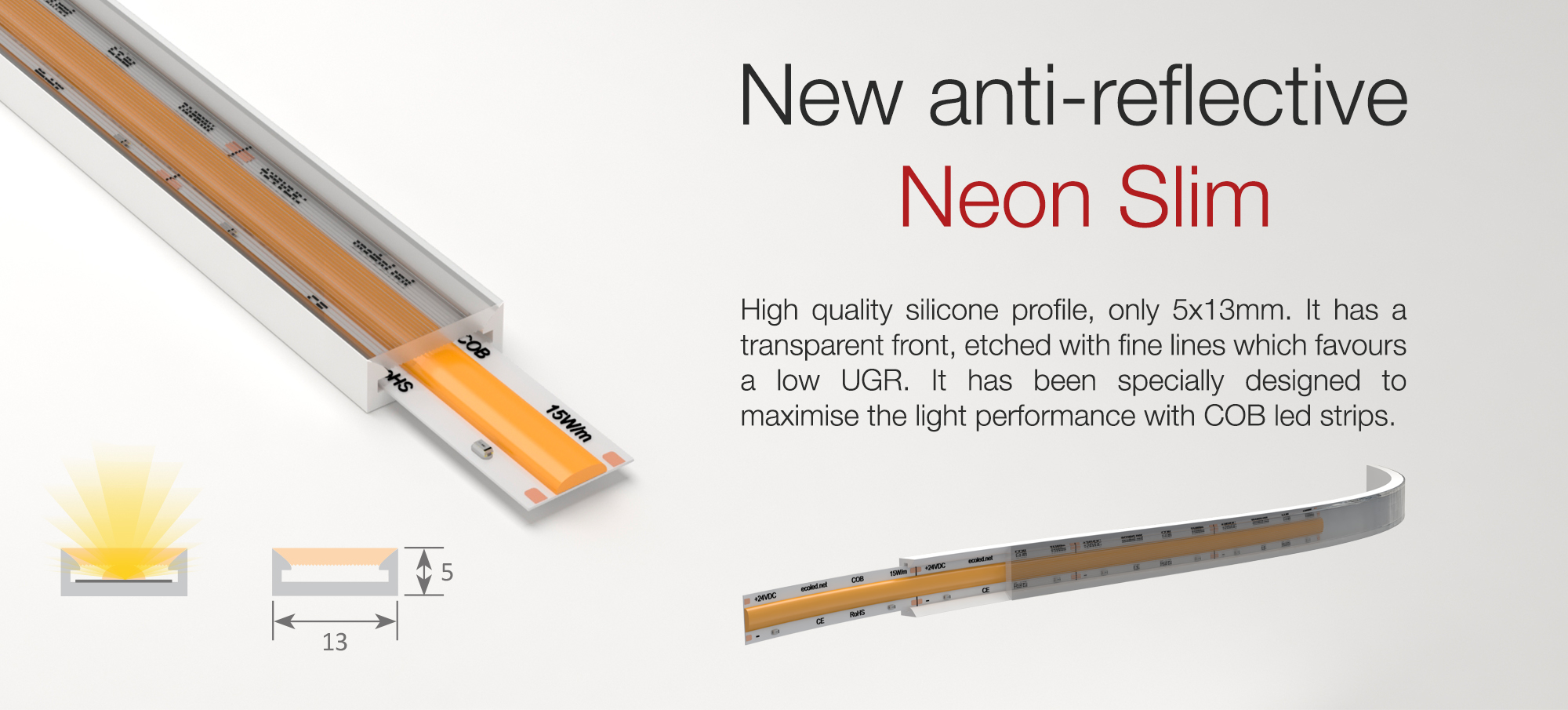 We have launched the first silicone sleeve with a low UGR for housing flexible COB led strips inside.
This new flexible neon slim has a height of only 5mm and is suitable for outdoor use (has non-yellowing treatment), offering IP66 if we correctly fix the end caps.
It has a transparent front, etched with fine lines which favours a low UGR and has been specially designed to maximise the light performance with COB led strips (no dotting effect).
With this product we can make luminaires which will result the slimmest on the market.